Northern Ireland defender Gareth McAuley insists his side must beat San Marino in their next World Cup qualifier to ensure a positive start to the campaign.
KONTAK PERKASA FUTURES – Michael O'Neill's team started their qualification campaign with a draw in the Czech Republic over the weekend before clashes with San Marino and Germany in an October double-header.
McAuley insists Northern Ireland are no longer a nation that slips-up against lowly opposition, but they must continue to be ruthless against a team that has never won a competitive game in its 26-year footballing existence.
"It is important to pick up points at home, starting next month against San Marino," the West Brom defender said.
"We have struggled against teams like that in the past. I'm not one for looking back but in the last campaign we found a way of beating the teams we are expected to beat.
"Hopefully we can be positive and be on the front foot, and it will be nice to get back to Windsor and have the home crowd and the stadium when it's fully finished.
"And with that crowd behind us, hopefully we can turn that into another three points which would make it a really positive start."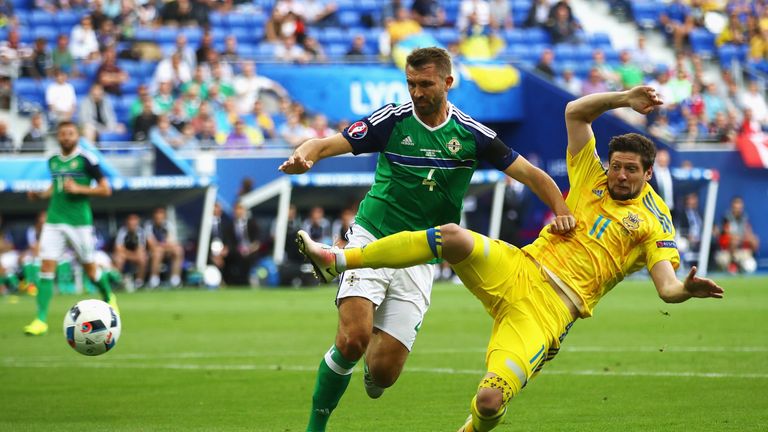 "We want to be in a good position before we go to Germany. We've already seen first-hand at the Euros just how good they are, so it's probably a group where it is a race for second place and a play-off place.
"Our aim is to win the next one and go to Germany and give the best performance we can. We are a little bit disappointed with how we played in Prague but it gives us confidence that we can improve.
"It's different coming away from home than it is at Windsor Park but on our day we can take on anyone and hopefully that's the case when we go to Germany. It was just important that we didn't lose the first game."
Source : skysports.com